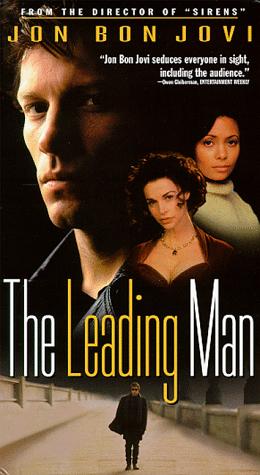 &nbsp &nbspBuy it

The Photo Gallery is here
Articles and reviews
Video
Soundtrack

Directed by
John Duigan
Wriiting credits
Virginia Duigan
Genre
Cast (in credits order)
Jon Bon Jovi
.... Robin Grange
Anna Galiena
.... Elena
Lambert Wilson
.... Felix Webb
Thandie Newton
.... Hilary
Lambert Wilson
.... Felix Webb
Thandie Newton
.... Hilary
Barry Humphries
.... Humphrey
Patricia Hodge
.... D elvene
Diana Quick
.... Susan
David Warner
.... Tod


Produced by
Bertil Ohlsson
Paul Raphael
Original music by
Ed Shearmur
Cinematography by
Jean-François Robin
Film Editing by
Humphrey Dixon
Casting
Caroline Hanania
Costume Design by
Rachael Fleming
Sound Department
Tony Cook .... boom operator
Other crew
Pierre Fabre .... crew member: Theatre Royal
Jon Frederiksen .... crew member: Theatre Royal
Bob Irwin (III) .... crew member: Theatre Royal
Neville James .... crew member: Theatre Royal
Richard Moffatt (I) .... crew member: Theatre Royal
Stuart Saunders (I) .... crew member: Theatre Royal


Production Companies
Distributors
* Laurenfilm [es] (Spain)
* J&M Entertainment
* Pathe (UK)

MPAA:
Rated R for some language and sexuality.
Runtime:
UK:100
Country:
UK
Language:
English
Color:
Color:
Sound Mix:
Dolby
Certification:
UK:15 / USA:R / Germany:12 (bw) / Spain:13
Successful playwright Felix Webb (LAMBERT WILSON) has a new play, 'The Hit Man', in rehearsal. Directed by his old friend Humphrey (BARRY HUMPHRIES), it is already being hailed as a masterpiece; butFelix can't enjoy his success. He has fallen passionately in love with Hilary (THANDIE NEWTON), abeautiful, feisty young actress, and is preparing to desert his perfect family - his wife Elena (ANNAGALIENA) and three lively children. His intolerable situation is further complicated when Humphrey casts
Hilary as one of the leads in 'The Hit Man'.
Enter Robin Grange (JON BON JOVI), a charismatic
young Hollywood actor making his London theatre
debut. Robin is attractive, charming and dangerous,
and soon inveigles his way into everyone's life. He
ingratiates himself with the cast and, quickly grasping
Felix's dilemma, sets about weaving his web of
mischief. He suggests that if he were to seduce Elena,
she would be distracted from Felix's affair, regain her
self respect, and perhaps even willingly part from the
unfaithful husband to whom she clings. Intially Felix
is outraged but as the tension mounts with Hilary,
reluctant to continue as the second woman in his life,
he succumbs.
Watching in horror as Elena responds to Robin's
perfectly plotted seduction, and tormented with
suspicions that Hilary has also fallen under Robin's
spell, Felix spirals towards a kind of madness.
Desperate to regain control of his life, he indulges in
a grand theatrical gesture, but fate intervenes, and
both Felix and Robin learn that real life doesn't always
follow the script.

Leader of the internationally successful rock band
Bon Jovi, Jon made his first major motion picture
debut last year in MOONLIGHT AND
VALENTINO, starring opposite Kathleen Turner,
Whoopi Goldberg, Gwyneth Paltrow and Elizabeth
Perkins. This followed years of acting lessons
during which he turned down several film offers,
content to wait until he felt the time and the role
were right. As well as excellent reviews, his
performance was rewarded with the Motion
Picture Club prestigious Premiere Performance
Award. In 1990, he accepted a cameo role in
YOUNG GUNS II, for which he wrote and
performed the movie's soundtrack album BLAZE
OF GLORY, which won him a Golden Globe Award
and both Oscar and Grammy nominations.

Errors in geography: The exterior of the theatre in which
the play is performed is obviously  The Playhouse, Charing Cross,
London but the interior is the Theatre Royal,  Stratford, London.

Top
Articles and reviews The Photo Gallery is here
Other movies